ความสำเร็จของผู้ใช้ SolidWorks
As packaging machines become increasingly complex, designers and engineers face unique mechatronic engineering challenges. Design teams must streamline communication between mechanical systems and electrical engineering controls like never before.
SolidWorks® integrated product development solutions provide a full range of modeling, simulation, and communication tools that help you optimize motor and actuator selection for price and energy consumption, while improving reliability so your machines require less maintenance.
DraftSight
A better way to create, edit and view DWG files. DraftSight™ takes just a few minutes to download and runs on Microsoft® Windows XP®, Windows Vista®, Windows® 7 (general release available), Mac® and Linux® (Mac and Linux currently in beta).  >> Download Now
Streamlining the Design of Packaging Machinery
Today, the packaging machinery industry faces a unique set of challenges that stretches its engineering capabilities to the limits. Consumer goods producers are striving to evolve containers into new shapes to appeal to continually changing customer needs and tastes. Nearly every machine produced by a packaging machinery company is a one-of-a-kind creation designed to bring a package designer's creation to life, to increase production rates, or to lower costs.
SolidWorks for Mechatronics Design
SolidWorks® Premium, integrated with our partners' products, can help you meet the unique challenges of mechatronics design, enabling you to use digital modeling to reduce physical prototypes, improve product quality, and streamline your entire development process.
Analysis Guide for Machine Designers
This guide describes the key design performance issues facing machine designers and manufacturers and identifies the benefits of using SolidWorks® analysis software in the product development cycle.
"We really liked the interference-checking feature because it enables us to check the fit and function of all the components prior to manufacture."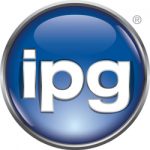 Christian Beaudry
Engineering and Production Manager, Intertape Polymer Group
ตัวอย่างผลงานจาก SolidWorks
[envira-gallery id="708″]