"We've accumulated so many drawings over the years. DraftSight makes it quicker to pull up the drawing and make small modifications. We never have any issues with backward compatibility."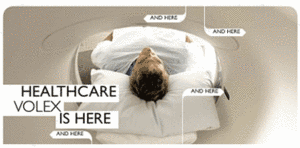 Featured DraftSight Story
"Plugging In The World: From the Internet to healthcare to video games, Volex keeps the data flowing."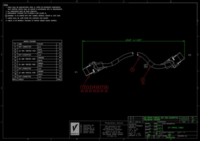 When mechanical project engineer Eric Fox was looking for work, he knew that Volex power cords and cable assemblies were critical components of life-saving medical technologies, cell phone towers, solar power plants and virtually every kitchen and consumer electronic appliance he's ever used. But there was one thing that impressed him even more.
"I love playing the Xbox 360 and they told me in the interview that the power cord says 'Volex' on it!" recalls Fox. "I was sold. It still excites me every time I think about it. When I'm at the store, I see tons of products that we helped make happen. I love to see something I've worked on being bought by millions of people – even though Volex's name might not always be on it."
Most consumers don't check who makes the cords and cables for their favorite high-tech gadgets and electronics. Manufacturers, of course, do care. For more than a century – beginning right around the time of the first electric vacuum cleaner – Volex has been the trusted supplier of power cords for consumer products.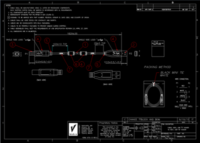 Today, the London-based company has a power product portfolio of more than 10,000 different items and produces tens of millions of cords for such household brands as Dell, Sony, Samsung, Canon, Nintendo, Dyson, Qualcomm, Philips, Black & Decker and Panasonic.
"I know it's work and business, but when you step back and look at our products, it's pretty inspiring," says Jeff Sierzenga, engineering manager for the North American division based in Hickory, N.C. "When your kids ask you what you do, it's very rewarding to tell them that you get to solve problems and you get to help society. I think about that whenever I'm visiting a hospital."
Volex components are used in the healthcare industry for X-ray machines, ultrasound scanners, MRI imaging, patient monitoring systems (heart monitors) and surgical systems (heart-lung machines). Volex high-performance interconnect cable assemblies are also used to control the latest generation of mechanical hospital beds.
The global supplier also caters to the telecom/datacom and industrial sectors, partnering with mobile communications, cable TV and Internet services, renewable energy, and vehicle telematics companies. Volex specializes in customizing cables for the unique stresses and demands of various industries.
"You can't just walk into Best Buy and buy what you need for any environment," says Sierzenga. "Our customers have extremely specialized needs and there are new standards and requirements that change with the technology every day."
"The cables that are used for an ultrasound system, for example, need to be plugged in all the time and internally have to be subjected to high temperatures. With many kinds of medical equipment, there is also electromagnetic interference (EMI) to worry about," he adds. "If we know there will be a lot of pulling or bending, we add ribs or cuts to the plastic overmold to relieve some of the tension."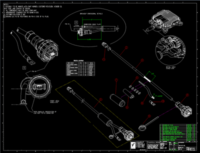 Sierzenga and his engineering colleagues often rely on DraftSight, a free professional-grade 2D CAD tool from Dassault Systèmes, to access and edit their legacy .dwg/.dxf files.
"It seems like every company uses two or three different (CAD) programs," says engineer Igor Tolkachier. "We've accumulated so many drawings over the years. DraftSight makes it quicker to pull up the drawing and make small modifications. We never have any issues with backward compatibility."
Sierzenga says his staff will often make a quick 2D sketch of a product concept in DraftSight to give to their sales team when they are pitching a client. He admits that he was initially skeptical about the 2D tool because it was a free download.
"I like 'free' just like the next guy, but I'm a little leery when sales people say they want to give me something for nothing. But DraftSight is simply a quality 2D program that fits all our needs."
Outside of work, Sierzenga has discovered a bonus, fun application for CAD – encouraging his 9-year-old daughter and 5-year-old son to explore engineering careers.
"I let my kids monkey around with both SolidWorks and DraftSight," he says. "I'm teaching them the basics of how to model and sketch and hoping that the coolness of the technology will just take over."