"The part I like most about DraftSight is that you can open and save any kind of revision you need. I appreciate the versatility. If you have an older version of AutoCAD, you can't access the newer version drawings. I don't have to buy a new license just to open up old files."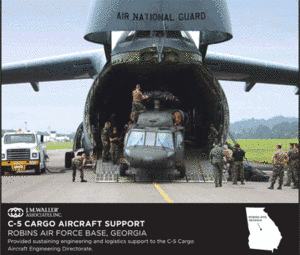 Featured DraftSight Story
"Protecting the Pentagon's Wallet: San Antonio engineers combat scams against the military."
Over the years, American taxpayers have cringed over reports of unscrupulous vendors charging the military outrageous prices for common inexpensive goods and services. The Pentagon has paid $434 for an ordinary hammer, $640 for a toilet seat and perhaps most inexplicable, once approved a $455,000 shipping fee to send three machine screws (valued at $1.31 each) to Marines in Iraq.
What gets reported less often are efforts to prevent waste in military spending. In San Antonio, Texas, engineers are helping the U.S. Air Force recreate technical drawings and create prototypes for aircraft parts so that the government is no longer at the mercy of specific suppliers.
"It is very common for the military not to own any of the manufacturing drawings," says Alex Villareal, a lead mechanical engineer for J.M. Waller Associates (JMWA). "We produce non-proprietary drawings that give them an edge to lower costs and avoid getting price-gouged on parts."
JMWA co-founder James M. Waller, a former U.S. Navy officer and retired FBI agent, started the company in 1991 in his basement. Today the engineering consulting firm has project offices in more than 30 states, serving all branches of the military and numerous other federal agencies, including NASA, the Environmental Protection Agency, the Federal Aviation Administration, the U.S. Justice Department and the National Park Service.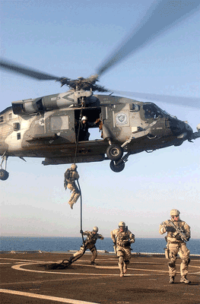 The San Antonio-based logistics team recently worked with the Patuxent River Naval Air Station in Maryland to reverse engineer and recreate technical drawings for the GAU-17 gun mounts on the HH-60H "Seahawk" Helicopter. Also called the "Rescue Hawk," the HH-60H is the Navy's primary combat search and rescue copter and is frequently used for special operations by the SEALs.
"The advantage of hiring us is that we're not a manufacturer. They own 100 percent of what we do," says Villareal. "We pride ourselves for being on their side. We're a services company focusing on building relationships."
"I enjoy traveling to various bases and consulting with military engineers who make decisions that have a great impact on fleets of vehicles and aircraft. I like to solve problems – it makes me feel like I'm doing my part to help the country."
J.M. Waller Associates also recently provided mechanical and electrical engineering support for C-5 Galaxy Cargo Aircraft based out of Robins Air Force Base in Georgia. The C-5, one of the largest airplanes in the world, can carry combat vehicles and equipment as heavy as the Army's 74-ton mobile scissors bridge. It has 12 internal wing fuel tanks with a total capacity of 51,150 gallons (enough to fill more than 6 railroad cars) and features front and rear loading ramps to access the cargo area.
J
MWA engineers worked to improve the availability of the Aft Ramp Feedback Servo Valve that monitors the symmetry of hydraulic cylinders powering the rear access drive-on Aft ramp, which opens to the full height and width of the cargo compartment.
"The Air Force is having a hard time getting parts," Villareal says. "If the hydraulic cylinders aren't symmetric, there could be serious damage inflicted on the aircraft."
For all of his military consulting projects, Villareal depends on DraftSight, a free professional-grade 2D CAD tool from Dassault Systèmes, to view and edit legacy .dwg/.dxf files.
"The part I like most about DraftSight is that you can open and save any kind of revision you need. I appreciate the versatility," he says. "If you have an older version of AutoCAD, you can't access the newer version drawings. I don't have to buy a new license just to open up old files."
That's one less obstacle to getting new and improved parts to the military.
"I love the variety of what we do," says Villareal. "The challenges always keep me thinking and make me thankful I don't have a repetitive job. More importantly, our projects are making a difference in helping make our soldiers stronger and safer."