DriveWorks Solo
Powerful SOLIDWORKS® part, assembly and drawing automation – start your 30-day free trial today
Get to Know DriveWorks Solo
Use DriveWorks Solo to configure and automate custom products inside SOLIDWORKS.


Quickly and easily create and configure custom products with DriveWorks Solo, part, assembly, and drawing automation inside SOLIDWORKS.
Quickly and easily create and configure custom products inside SOLIDWORKS®
DriveWorks rules-based SOLIDWORKS® automation eliminates errors and expensive, time-consuming design changes.
Save Time & Innovate More
Automate repetitive SOLIDWORKS tasks and free up engineers to focus on product innovation and development.
Deliver custom products faster and with greater accuracy, without using complex macros, design tables or code.
Powerful SOLIDWORKS® automation for parts, assemblies and drawings
Powerful SOLIDWORKS Automation
Automate your SOLIDWORKS parts, assemblies and detailed drawings.
Control dimensions, features, custom properties, advanced feature parameters, instances and file formats
Dynamically replace components
Create a library of components using intelligent file reuse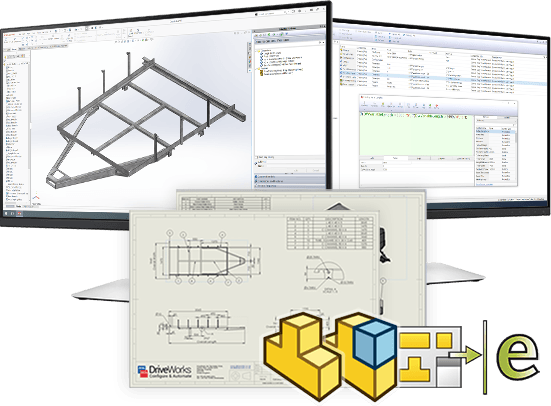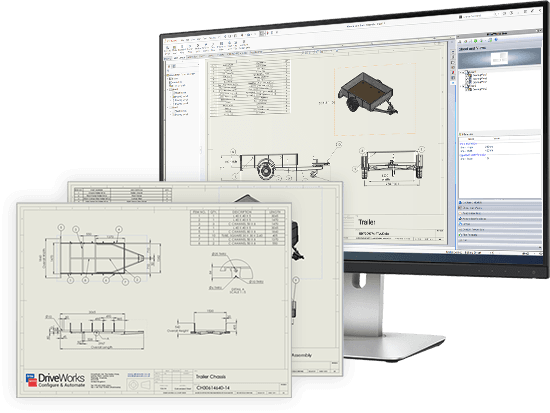 Save time and boost product quality by automatically creating accurate manufacturing drawings with DriveWorks Solo.
Control sheets, views, annotation text, annotation positions, layers, break lines and custom properties
Generation reports provide a complete audit trail of drawing values
Save drawings out in additional file formats, such as PDF, JPEG, DXF and DWG
Preview results as you enter design requirements before you generate final models, drawings and documents.
Preview the effect of your selections as you configure
Quickly try 'what if' scenarios to test design requirements
Make informed decisions to and ensure product suitability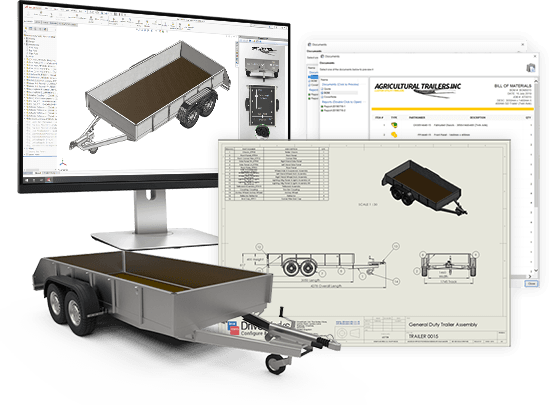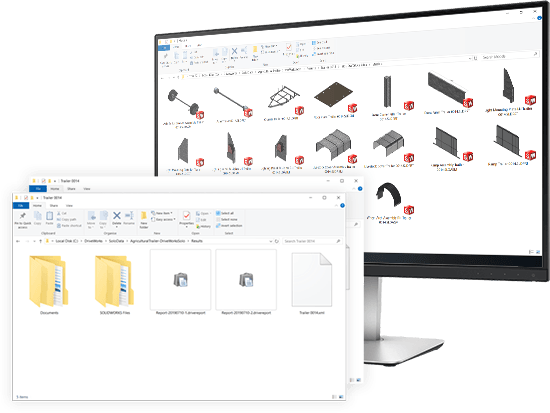 File Formats & Save Location
You have full control over the save location and folder structure of files created by DriveWorks Solo. Automatically create any additional file format available in SOLIDWORKS®.
You have complete control over file naming, use intelligent file naming to create a library of parts
Save files exactly where you want them
Create any additional file format available in SOLIDWORKS
DriveWorks Solo has an inbuilt form designer to help you configure valid permutations.
Rules-based form-to-form navigation controls which forms are shown based on selections
Use images to aid the configuration process and provide selection feedback
Control visibility and validation of input controls based on rules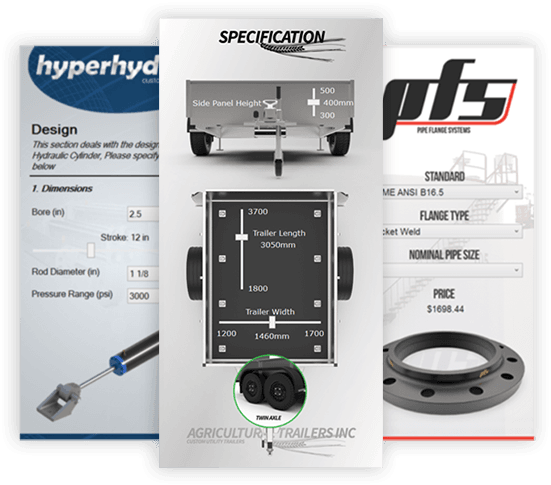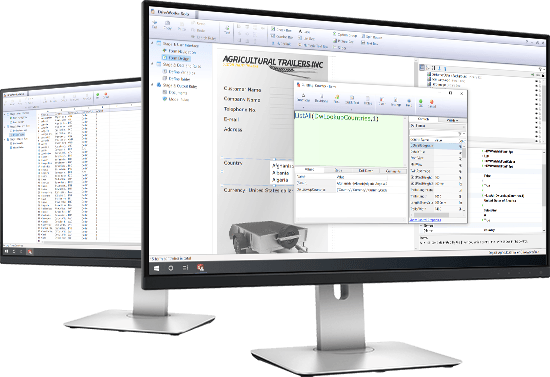 Add your existing static tabular data into DriveWorks Solo, use it on your forms and within your rules.
DriveWorks Solo includes 60 table functions to manipulate data
Centralize and maintain your existing engineering data in DriveWorks
Minimise errors and ensure data is always up to date
Quickly respond to sales enquiries with accurate documents using the DriveWorks Solo quote, covering letter and BOM templates.
Reduce time preparing documents for customer enquiries
Build rules to control what is included in your documents
Reports provide auditing of document content