Benefits of SOLIDWORKS subscription
Technical support services
SOLIDWORKS Subscription Services provide you with live technical support supplied by your local authorized VAR. Support services include telephone assistance about product features, menu commands, installation issues, and troubleshooting.
Knowledge Base
Search a comprehensive library of Technical Articles, Help Topics, Tech Tips, Tech Alerts, Macros, and Best Practices, all written and reviewed by SOLIDWORKS experts. Whenever you need information be confident that the answers are at your fingertips.
Software upgrades and enhancements
Get automatic upgrades to current versions of SolidWorks software, including new releases and service packs. Email notification keeps you on top of important news, service requests, and the latest software updates.
Customer Portal and MySolidWorks
The place to get the best answers to your questions about SOLIDWORKS in one location. Stay current, sharpen your design skills, and share your expertise all from the convenience of your mobile device or desktop!
Why Subscription ?
The Customer Portal provides you with tremendous value, and gives you 24/7 online access to vital information and resources, including: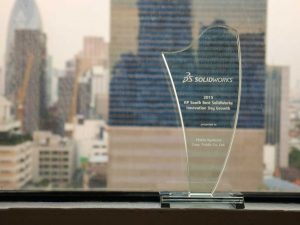 The latest versions of SOLIDWORKS software and Service Pack updates
The Knowledge Base – a wide range of technical documents and resources
A complete view of SRs (Service Requests)and SPRs (bugs)
Enhancement request privileges to help impact future releases
The ability to participate in a wide range of discussion forums
Registration of software licenses
The ability to review license and Subscription Service information
The capability to edit your Customer Profile