SOLIDWORKS Enterprise Product Data Management (PDM)
SOLIDWORKS Product Data Management (PDM) solutions help you get your design data under control and substantially improve the way your teams manage and collaborate on product development. With SOLIDWORKS PDM Professional (previously known as SOLIDWORKS Enterprise PDM) enables your teams to: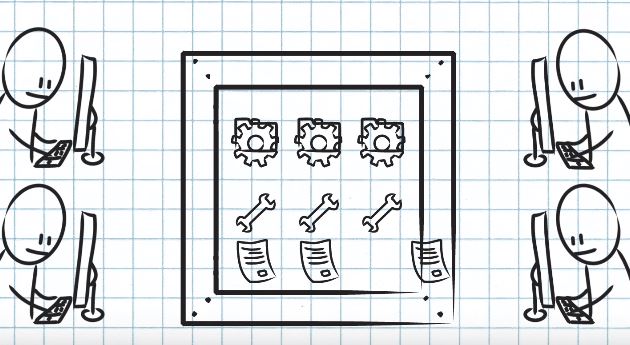 Securely store and index design data for fast retrieval.
Eliminate concerns about version control and data loss.
Share and collaborate on designs with people inside and outside the organization in multiple locations.
Create an electronic workflow to formalize, manage, and optimize development, document approval, and engineering change processes.
EXALEAD OnePart helps engineers and designers decide between design creation or design reuse in just one min. EXALEAD OnePart is a business discovery application that accelerates reuse of parts, designs, specifications, standards, test results and related data for engineering, manufacturing, and procurement activities. Leveraging the proven web semantics, analytics, and big data management technologies of EXALEAD CloudView™, OnePart locates information from multiple sources and makes it available instantly.